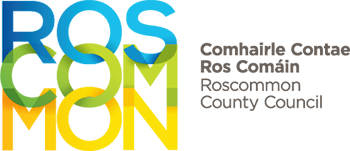 Áras an Chontae
Roscommon
County Roscommon
F42 VR98
Tel: 090 6637100
Fax: 090 6625599
Email: info@roscommoncoco.ie
Committee Structure
The monthly meetings of Roscommon County Council provide a general forum where your elected representatives discuss issues relevant to the well-being of the County. There are 18 democratically elected members representing three Municipal Districts.
The meetings take place in the Council Chamber, Áras an Chontae, Roscommon at 2.15pm on the fourth Monday of every month, with the exception of the December meeting which takes place on the third Monday of the month and there is no monthly meeting in August.
In addition to the monthly Plenary Meetings, the full Council meets for the Annual Meeting in June, the Budget Meeting in November and any Special Meeting as agreed.
The Municipal District Meetings take place on a bi-monthly basis at agreed locations in the District - please check locations for forthcoming meetings.
This section allows you to access agendas, reports and minutes on these meetings.
County Council
Municipal District Meeting
Strategic Policy Committees